About Us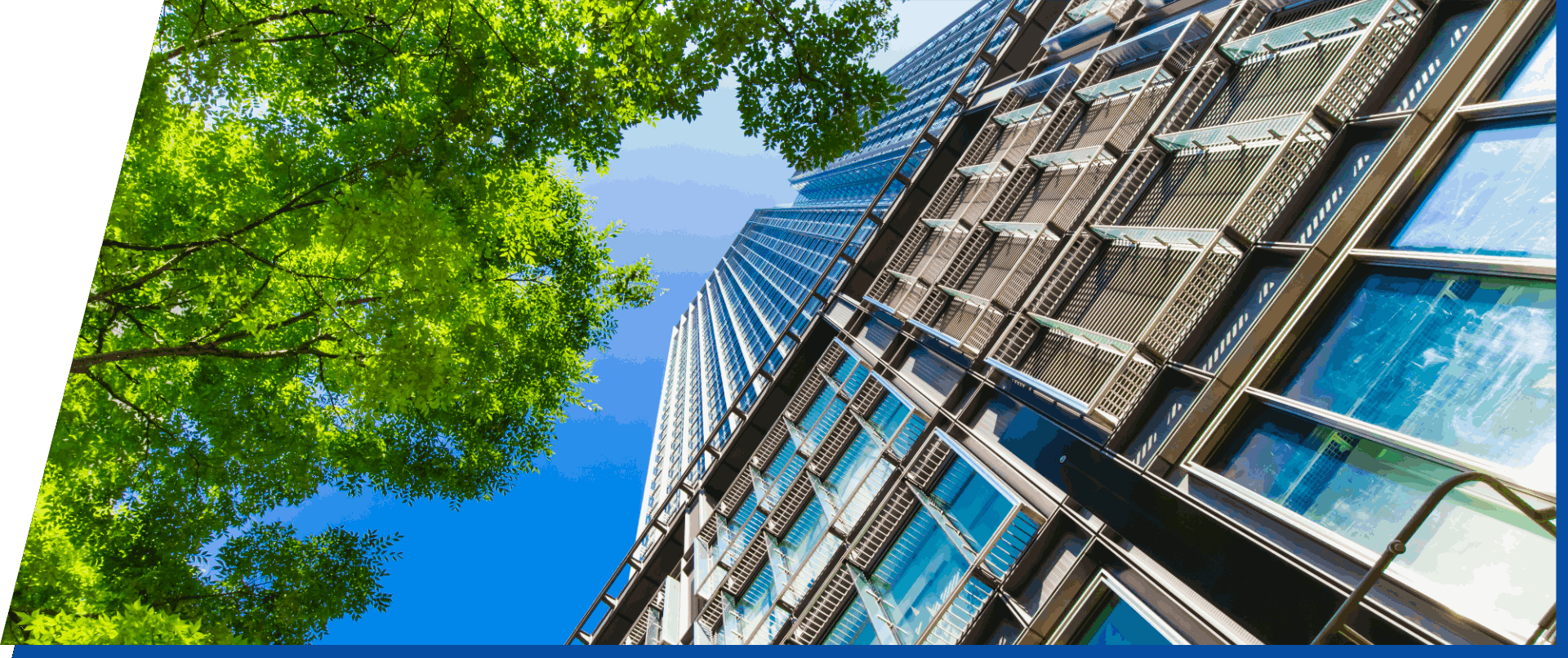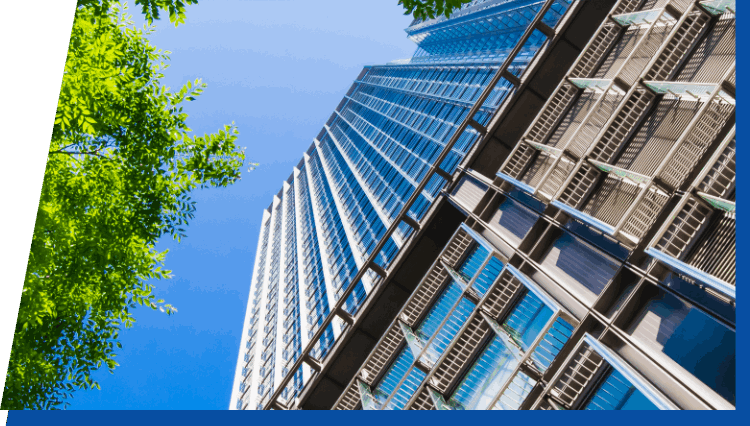 Message from the CEO
TOYO Group aims for "Innovation and Sustainability" looking at 50 years and 100 years ahead.
Our Company mission is to create a new value from our variety of business experiences and utilizing its synergies to contribute a realization of sustainable and affluent society.
A corporation pursues to increase its value and it must create and open up new markets to achieve that goal. We, TOYO, backed up by a rich expertise in "Construction and Real Estate Development Business" for a long period of time, create new markets utilizing variety of business we conduct and its synergy. We work toward building a credible brand through our effort to establish a trusted and indispensable company for people's life.
It is important what we do, but what is more important is to "Do all the right things" Moreover, it is important to put ourselves in a meaningful growing industry.
TOYO Group continues to work together, thrives to contribute to a sustainable and enriched society utilizing our variety of business experiences and its synergy to meet our clients' expectations.
Thank you for your support, we challenge and create a new value with our utmost sincerity and technology in the future.
YOSHIMITSU OKADA
Representative Director
TOYO HOLDINGS CO., LTD.
Our Mission Statement

Create New Value
from Our Variety of Businesses and its Synergies.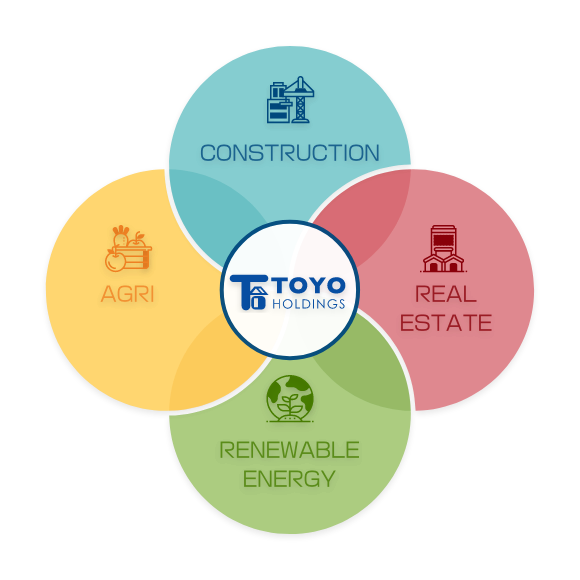 Our business varies from construction, property management, real estate brokerage, energy production, plant engineering to agribusiness.
We are forming a highly stable business portfolio by complementing each other's business.
We have unmatched strength by successfully completing many projects by integrating the know-hows gained from our diverse and multiple business.
With this uniqueness and advantage, We build a business foundation that can flexibly respond to changing lifestyles and values, diversifying society needs, and evolving market conditions.
About Us
Company Name

TOYO HOLDINGS, CO., LTD.

President and CEO

Yoshimitsu OKADA

Office Location

3th Floor A-PLACE SHIMBASHI, 11-1, Shimbashi 4-chome, Minato-ku, Tokyo 105-0004


See the map

TEL

+81-3-4400-6104

FAX

+81-3-3432-1151

URL

https://toyo-group.com/

Date of Establishment

28th September, 2005

Capital

10 Million JPY
Business Description

Management and administration of the group companies

Group Companies