Toyo Yabu
Bio Energy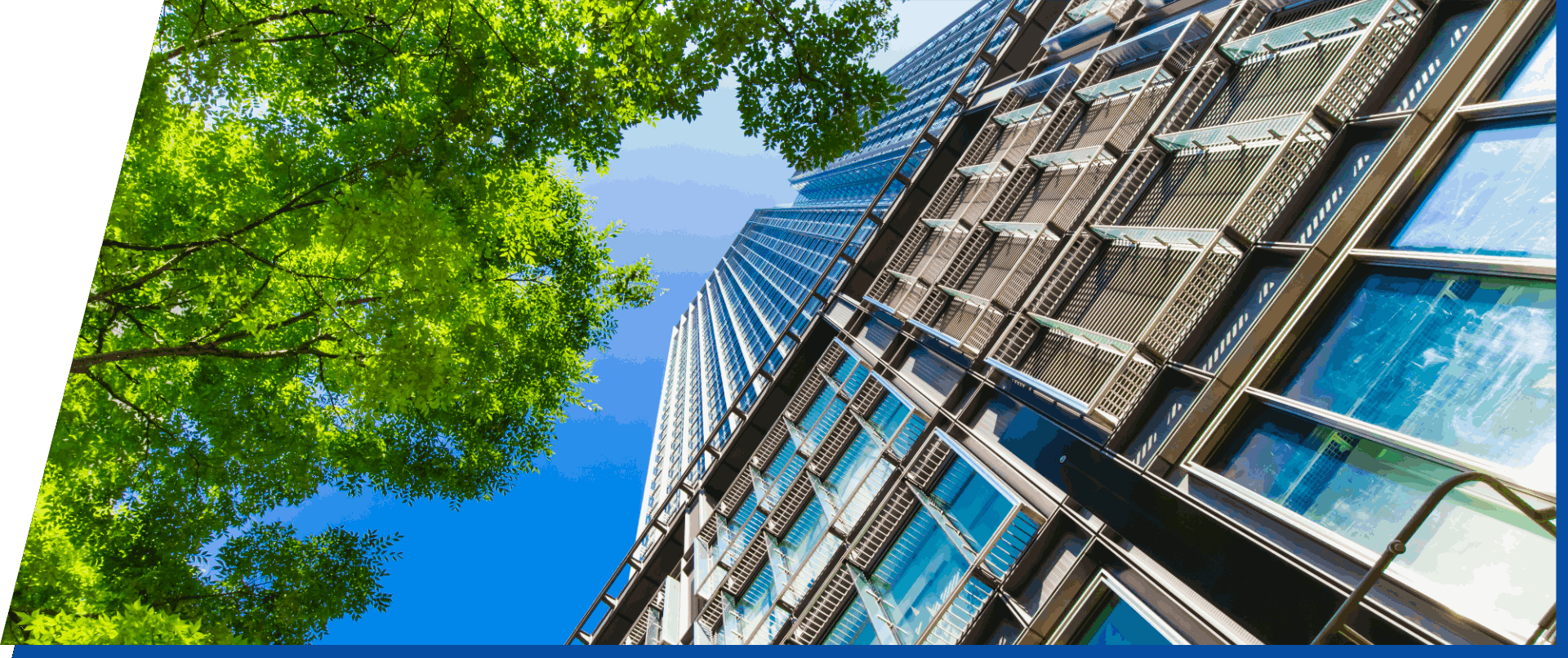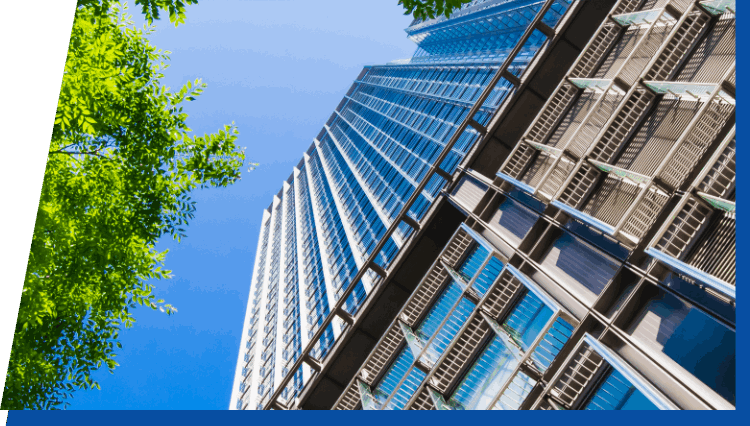 TOYO BIOGAS POWER PLANT
TOYO Biogas Power Plant is a wet medium temperature anaerobic digestion power plant built on the area approximately 9,000m2. This plant generates power with gas engine utilizing the biogas from livestock manure and food residues processed by anaerobic digestion.
The feedstock for the power generation is livestock manure and food residues collected from greater Hyogo prefecture area, which also contributes to solve waste disposal issues.
Also, the digestate that is a by-product after the power generation has an excellent quality that can be used as a cheap organic fertilizer for growing special cultivated rice and other vegetables in the local area.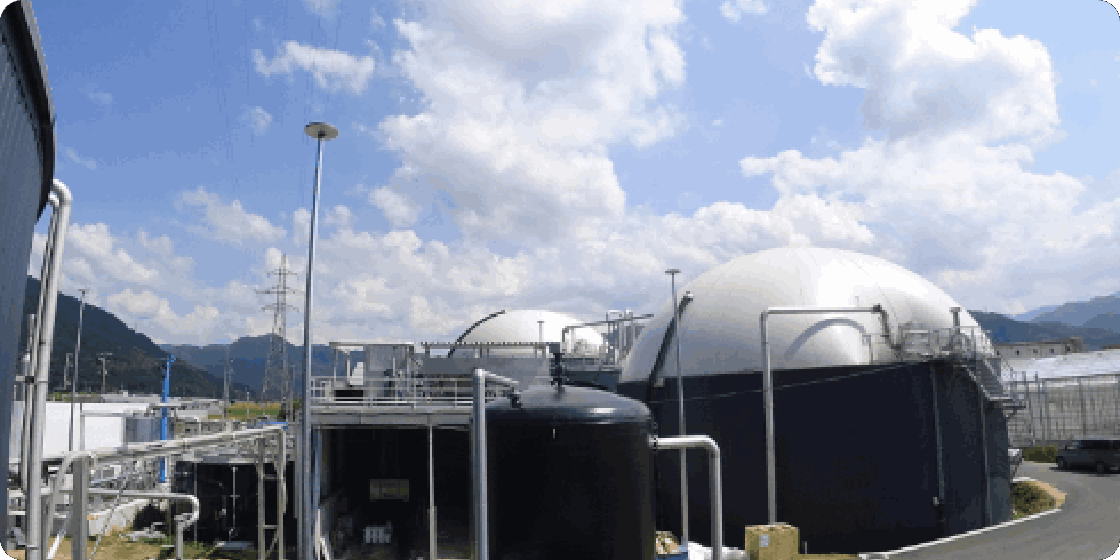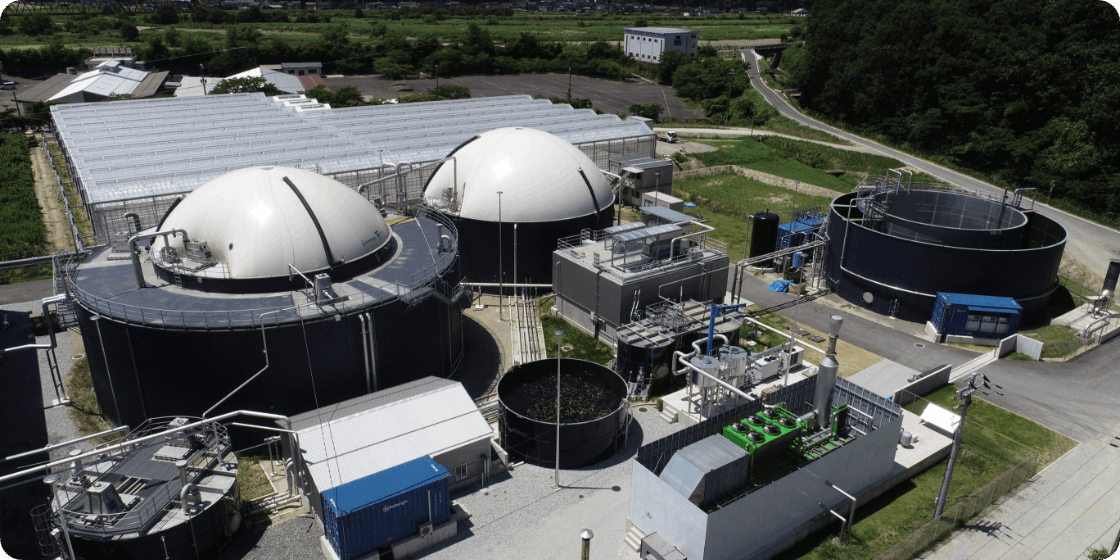 Name of the Facility

TOYO BIOGAS POWER PLANT

Location

Oyabu, Yabu city, Hyogo

Area

Approximately 9,000m2

Power Output

1,426kw(for about 1,800 general households)

Feedstock

livestock manure, food residues, vegetable oil

Receiving feedstock volume

Max.70 tons/day
Power generation method

Wet medium temperature anaerobic digestion

Products

Digestate, organic fertilizer

Commercial Operation Date

May, 2019

Operated by

Toyo Yabu Bio Energy Solution, Co., Ltd.

Main Contractor

Toyo Construction Co., Ltd.

Engineering and Procurement

Toyo Energy Solution, Co., Ltd.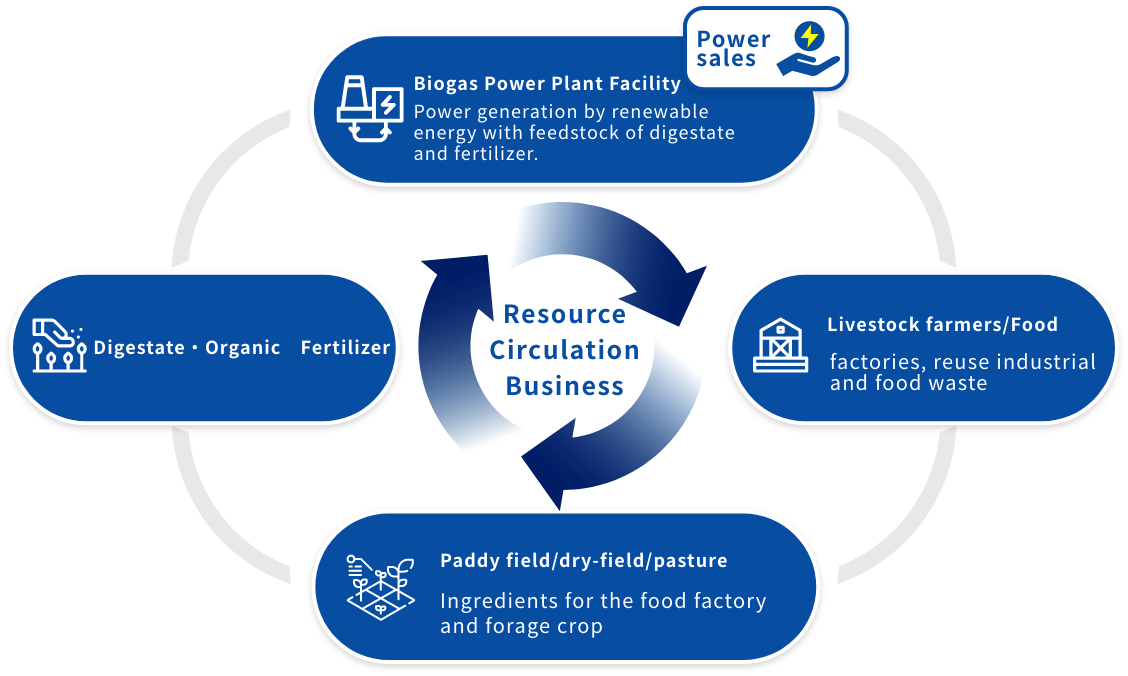 Sludge and digestate produced at TOYO BIOGAS POWER PLANT
Digestate is an organic fertilizer that has the fertilizing ingredients such as nitrogen, H3PO4(phosphoric acid) and K(Kalium) after anaerobic digesting the livestock manure and food residues.
It can be used instead of the chemical fertilizer and use it effectively for the wet-rice culture and vegetable farming.
For spreading the fertilizer, we hire people from local companies and seniors to contribute the job creation in the community as well as revitalizing the local economy.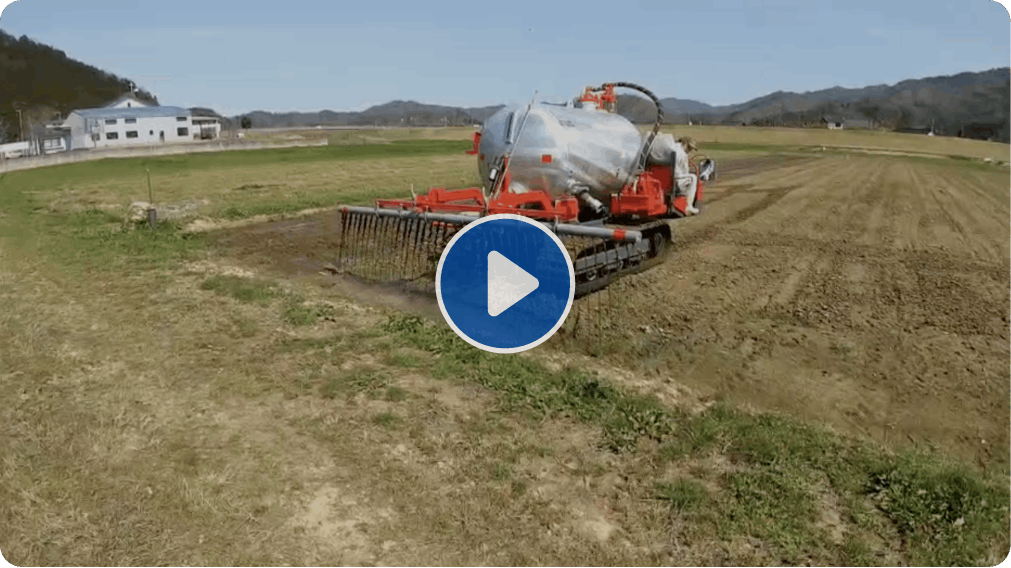 Advantages of Digestate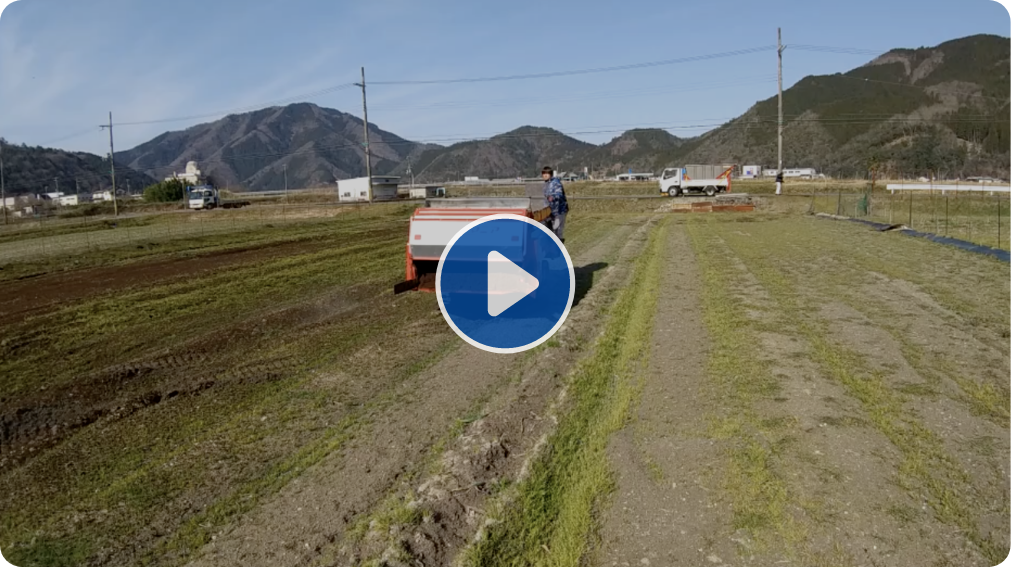 Advantages of Organic Fertilizer
Advantages of Digestate
・Can be used as substitute for chemical fertilizer
・Contains almost no toxic heavy metals
・Save cost of fertilizer
・Reduce the labor of applying fertilizer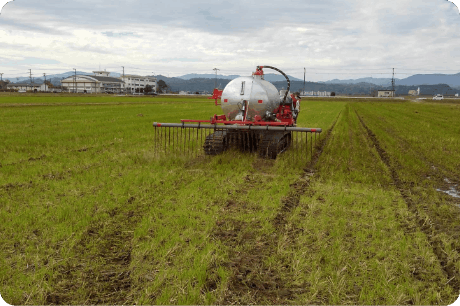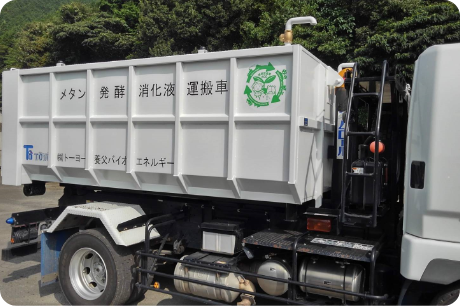 Advantages of Organic Fertilizer
・Organic fertilizer made from food residues, poultry manure and cattle manure.
・Active soil microorganisms exert fertilizer effect
・Save fertilizer cost
・Reduce labor of spreading fertilizer
・Recommended for soil preparation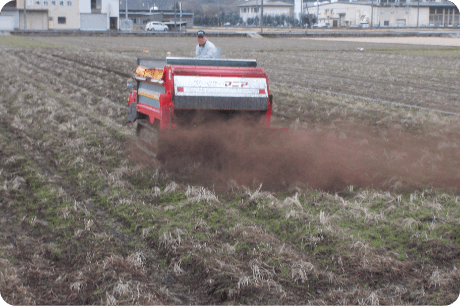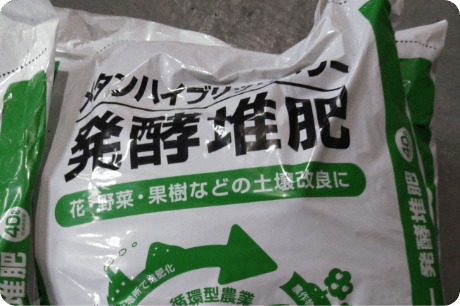 For inquiry on the sales of digestate and organic fertilizer
TOYO Yabu Bio Energy Co., Ltd.
Please call us at

+81-79-666-8104
Step-by-step carry-in route information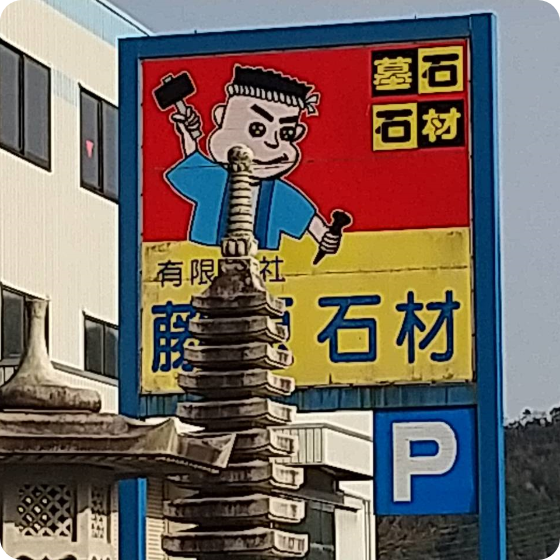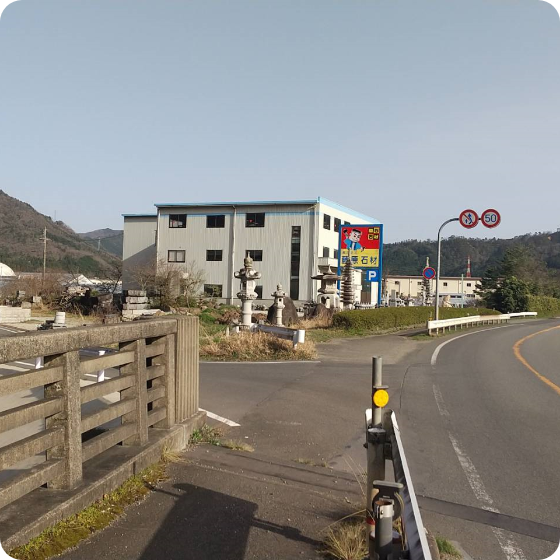 Carry-in Route 1
Turn left right before the sign of "Fujiwara Sekizai" Company.
(The right turn from the opposite side is in a very acute degrees and it is difficult for large vehicles to make turns. Especially in winter, there is a risk of skidding accident. As there is a space for U-turn after passing the traffic signal. Please make a U-turn there and then make a left turn for your safety.)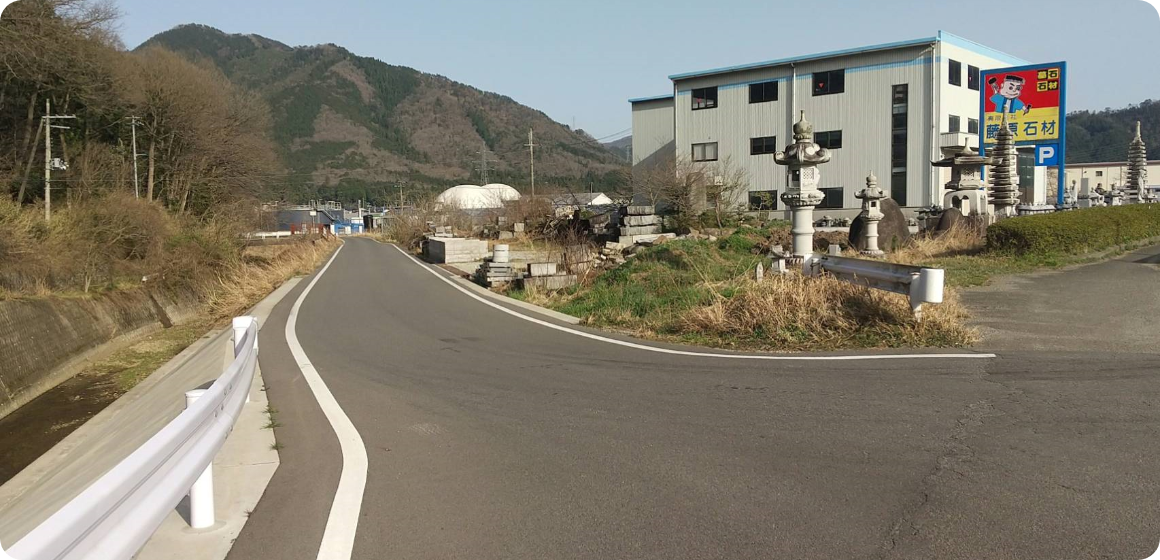 Carry-in Route2
Go straight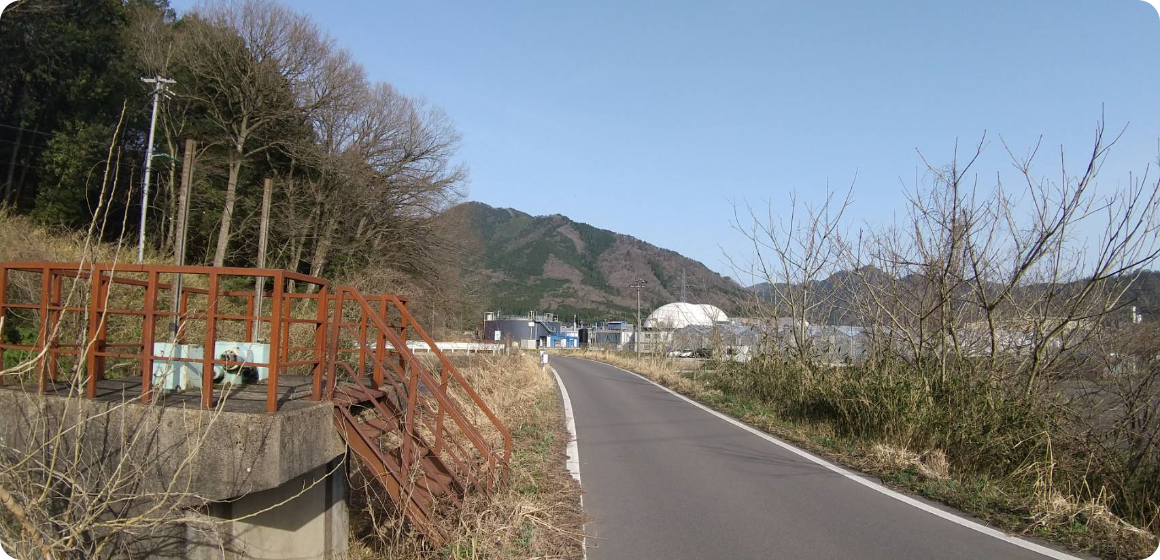 Carry-in Route 3
You will the white dome shaped building.

Carry-in Route 4
When you see the black tank on your right, turn right.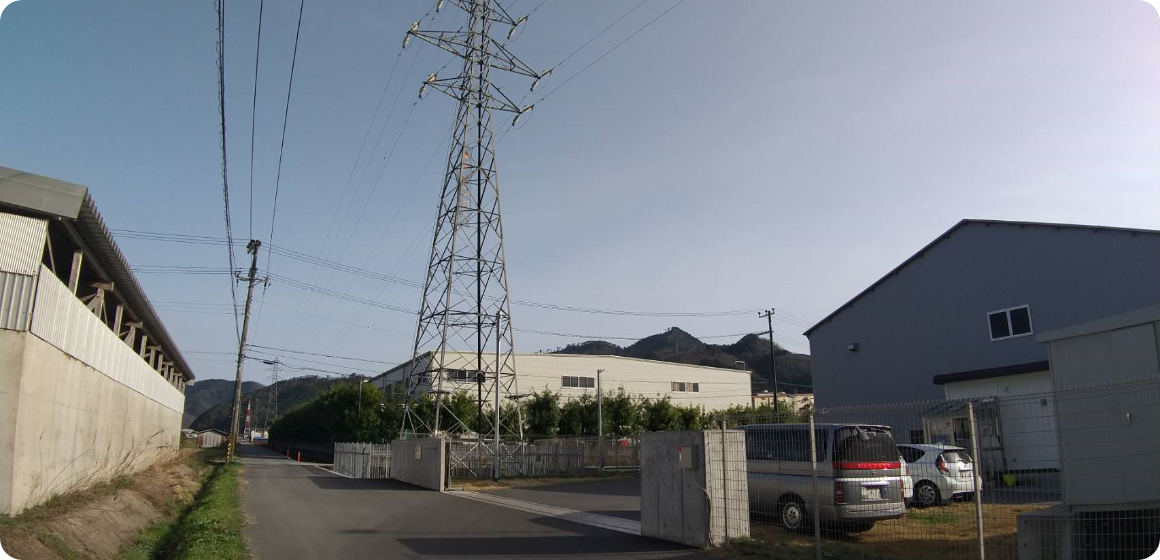 Carry-in Route 5
Please enter using the gate that is close to the steel pole.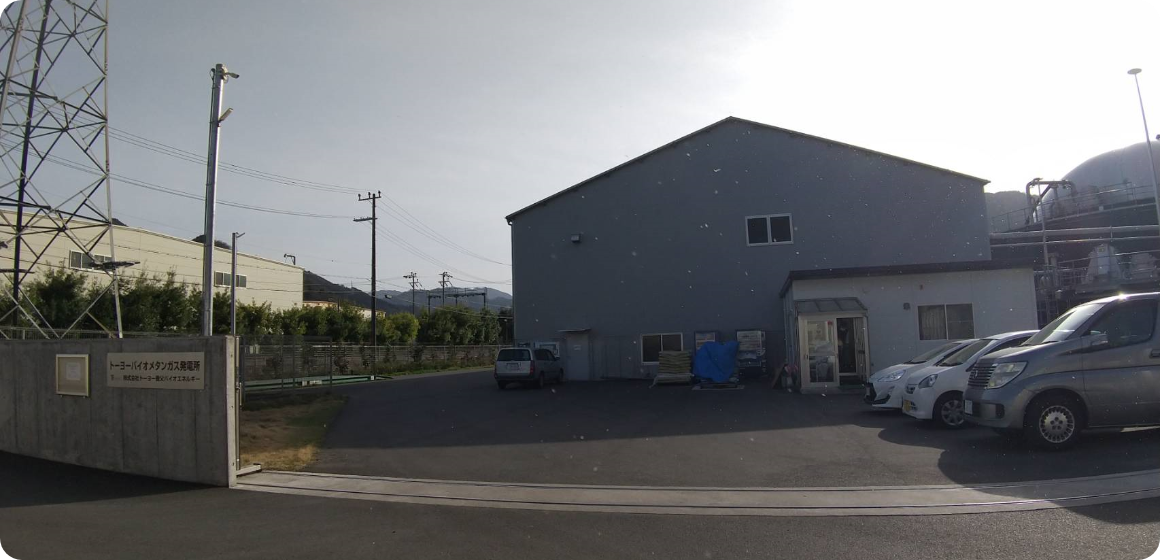 Carry-in Route 6
Front Gate
Company overview
Name of the Company

TOYO Yabu Bio Energy Co., Ltd.

Representative Director

Yoshimitsu Okada

Office Location

1153-3 Oyabu, Yabu city, Hyogo


MAP
Established

22 December, 2015

Capital

10 million JPY

Business Area

Renewable energy power generation, power supply, sales.
Implementation, operation, maintenance and management of the equipment, collection of industrial waste, transportation, disposal, sales of the renewables, production of agricultural commodity, processing and sales